Boaters Mike Cavender of Phenix City, and Joe Durham of Albany, Ga., both caught five bass Saturday weighing 19 pounds, 14 ounces, to tie for the win at the MLF Phoenix Bass Fishing League, presented by T-H Marine on Lake Eufaula. The tournament was the fourth event for the Bass Fishing League Bulldog Division. Cavender and Durham each earned $3,514 for their victory.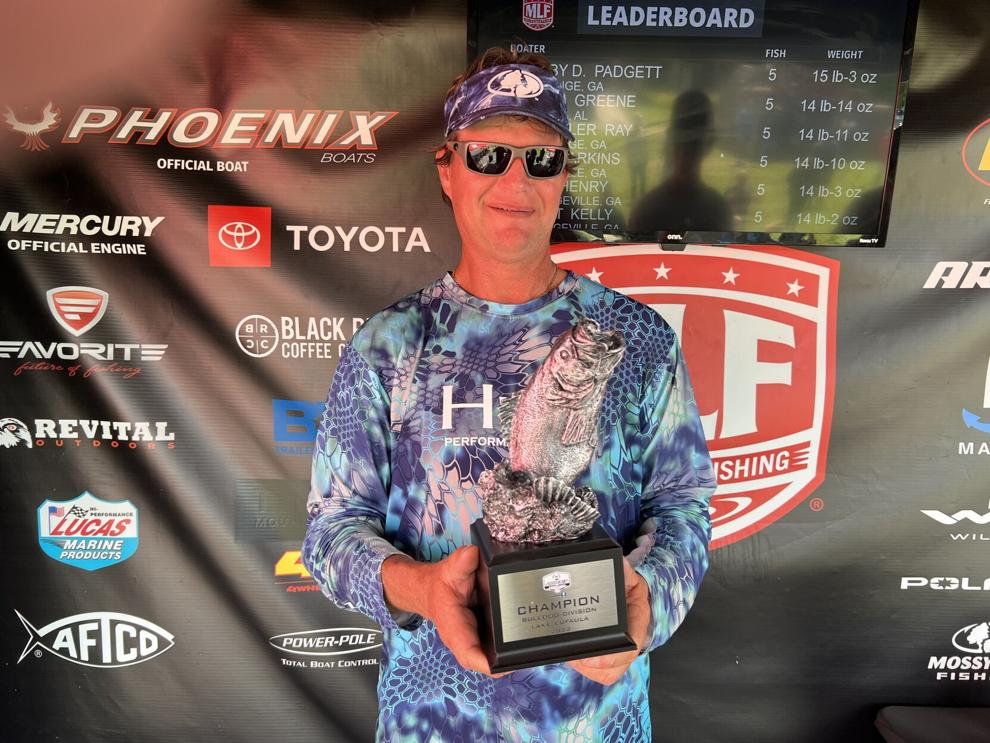 "The first place I stopped at, I caught two of the fish I weighed in," Durham said. "Things went well the rest of the day, and I made some weight upgrades and filled out my limit."
Durham said he caught 20 fish during the day – all keepers – by fishing ledges from Kiwiki Creek to the causeway with a Picasso Aaron Martens Heavy Cover Shock Blade Pro vibrating jig, a Duo Realis Crankbait G87 15A, and a locally-made, bladed jig that produced his biggest fish of the day.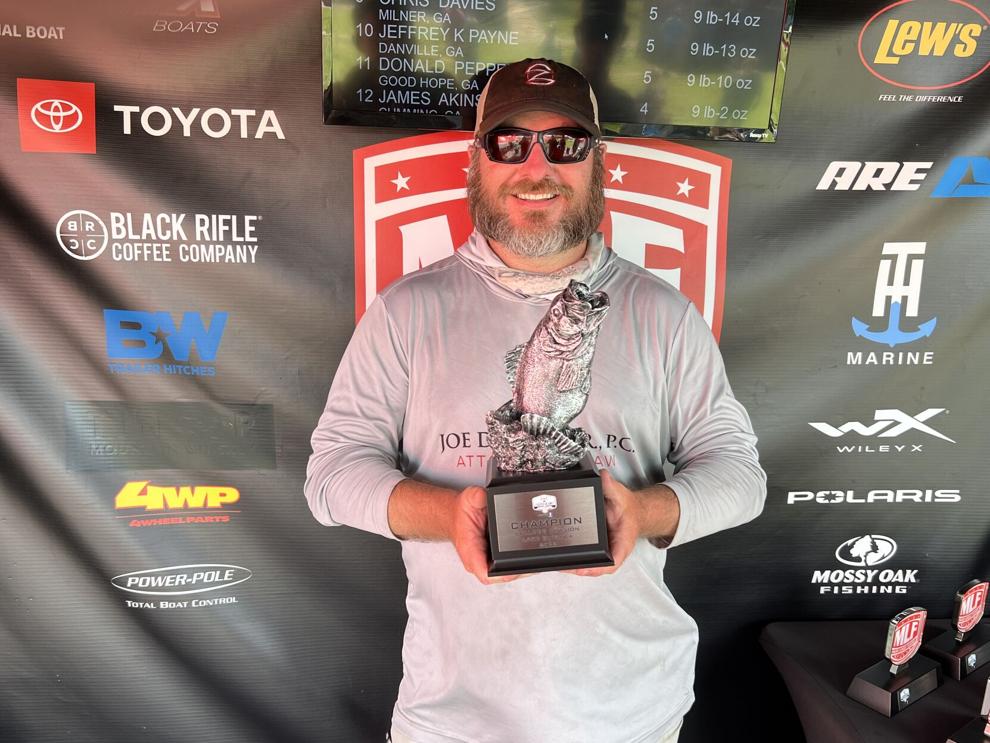 "I've fished this lake for a long time, and this feels great," Durham said.
Cavender, an offshore fisherman who said he has fished Eufaula for 27 years, said his experience on the body of water finally paid off at the event. He said he targeted 16 schools of fish in 10 to 20 feet of water around mid-lake and further north.
Cavender said he started the day targeting fish in 10 feet that he had marked under early cloud cover, and then transitioned to deeper water as the day progressed. His bait of choice was a chartreuse shad-colored Strike King Pro Model 5XD Crankbait.
"On my first cast I caught a four-pounder," Cavender said. "My second cast gave me a 3½-pounder. So I was happy."
Cavender's streak of quality fish continued, and he said he had a limit of 17 pounds in the first 30 minutes of the competition.
"I was just praying I could catch a five-pounder and a four-pounder and get 15 pounds total," Cavender said. "I had no idea I was going to catch five four-pounders."
Blake Layfield of Sparks, Ga., had a largemouth weighing six pounds, three ounces, that was the heaviest of the event in the Boater Division and earned the day's Berkley Big Bass Boater award of $690.
Noah Armstrong of Fayetteville, Ga., won the Strike King Co-angler Division and $2,688 Saturday, after catching five bass weighing 20 pounds, seven ounces.
Armstrong also caught the largest bass in the Co-angler Division, a fish weighing in at five pounds, 15 ounces. The catch earned him the day's Berkley Big Bass Co-angler award of $345.
After four events, Kip Carter of Eatonton, Ga., leads the Bass Fishing League Bulldog Division Boater Angler of the Year (AOY) race with 969 points, while Donald Peppers of Good Hope, Ga., leads the Strike King Co-Angler Division AOY race with 946 points.
The top 45 boaters and co-anglers in the region-based on-point standings, along with the five winners in each qualifying event, will be entered in the Oct. 6-8 Bass Fishing League Regional Championship on Lake Murray in Prosperity, S.C. Boaters will compete for a top award of $60,000, including a new Phoenix 819 Pro with a 200-horsepower Mercury outboard and $10,000, while co-anglers will fish for a new Phoenix 819 Pro with a 200-horsepower Mercury outboard.
The 2022 Phoenix Bass Fishing League, presented by T-H Marine, is a 24-division circuit devoted to weekend anglers with 128 tournaments throughout the season and five qualifying events in each division. The top 45 boaters and Strike King co-anglers from each division, along with the five winners of the qualifying events, will advance to one-of-six Regional Championships, where they are competing to finish in the top six which then qualifies them for one of the longest-running championships in all of competitive bass fishing – the Phoenix Bass Fishing League All-American.
The top 45 boaters and Strike King co-anglers, plus tournament winners from each Phoenix Bass Fishing League division, will also earn priority entry into the MLF Toyota Series, the pathway to the MLF Tackle Warehouse Pro Circuit, and ultimately, the MLF Bass Pro Tour.
Proud sponsors of the 2022 MLF Phoenix Bass Fishing League Presented by T-H Marine include: 4WP, 13 Fishing, Abu Garcia, AFTCO, A.R.E. Truck Caps, B&W Trailer Hitches, Berkley, Black Rifle Coffee, E3, Epic Baits, Favorite Fishing, Gary Yamamoto Baits, General Tire, Lew's, Lowrance, Lucas Oil, Mercury, Mossy Oak, Onyx, Phoenix, Polaris, Power-Pole, Revital Outdoors, Strike King, Tackle Warehouse, T-H Marine, Toyota, Wiley X, YETI and Yo-Zuri.
For complete details and updated tournament information, visit MajorLeagueFishing.com. For regular Bass Fishing League updates, photos, tournament news and more, follow MLF5's social media outlets at Facebook, Instagram, and YouTube.